Long Puck Competition
Dan, Hazel, Shannon and Kellie Quirke have launched The Dillon Quirke Foundation in an effort to raise awareness and save lives by screening every G.A.A. player, both male and female, from the age of 12 upwards. By doing so, they hope to prevent other families from going through the heartache of losing a precious family member.
The Kilruane MacDonaghs club is holding a Long Puck Competition in MacDonagh Park this Saturday, 4th February, at 11.00am. The entry fee is €10 and all proceeds go to the Dillon Quirke Foundation. The winner will go forward to represent the club in the County final, which will be held in Clonoulty in February. The top two in the County final plus the top two in the Kilkenny competition will play the final of this Long Puck Competition during half time in the Tipperary and Kilkenny League match on Sunday, 19th February in Semple Stadium. These four players will be presented with a specially designed Dillon Quirke Foundation jersey, in their county colours, with the winner receiving the Dillon Quirke trophy.
Membership
Membership for 2023 is now due. The following are the fees: Adult Players over 18 – €100; Players U18 – €60; Non Playing Adults - €60. The club is also offering two very attractive Membership packages: Adult Package to include Tipperrary Draw, Lotto & Membership - €200; and Family Package - €250 to include Tipperary Draw, Lotto & Membership. This year, membership can be paid through the new club App Clubspot. The club is now carrying out a membership blitz.
Referee Recruitment
Tipperary GAA is currently seeking applications from interested individuals to participate in the upcoming Referee Recruitment for Tipperary in 2023 to address the future refereeing needs within the Premier County. Basic club Referee courses will be provided by trained Referee Tutors. Anybody interested is asked to contact one of our club officers.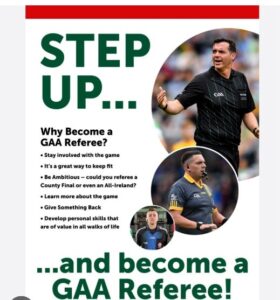 Lotto
The Jackpot now stands at a very attractive €4,000. Tickets are available from the usual outlets, or you can join on Clubforce.com. Thanks for your continued support.
Bingo
The Jackpot in the Kilruane Bingo has climbed to €1,300. The weekly session takes place in the Fr. O'Meara Centre every Saturday night at 8.00pm. All are welcome to attend.